What Is The Uniqueness Of Choosing Good Quality Farmland?
Posted by Admin on December, 17, 2021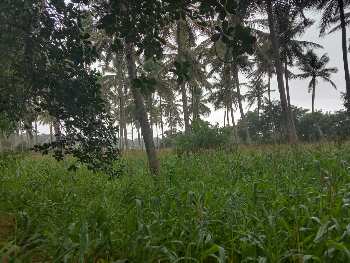 Reasons for Choosing Authentic Farmland for Good Return from an Investment

Farmland or agricultural land is a type of land useful for agriculture purposes. Farmers need to select authentic and good quality farmland to produce sufficient crops over the year, and agricultural land can be useful for many purposes, such as the production of crops and livestock rearing. Annual planting and replanting are essential in agricultural land or farmland.

Interesting Facts about Farmland
A farm is an area of land where farmers perform the primarily agricultural process with the objective of producing crops and foods. Vegetable, fruit, poultry, and dairy farms are the type of land. Smallholdings and large-scale farmers require farmland to produce massive production.
More than 570 million farms are present in the world. The small family operates maximum farmland in the world. Modern farming is developing with modern technological advancement. In the less developed countries, small farmlands have huge demand than large farmland. Small farmland is the basic income source for the people of these countries.

Benefits of Owing Farmland
The significant benefits of investing your money on buying farmland are as follows-
A farmland plot can provide you a long-term return if it is a business area or residential area where the government has started new infrastructure for the near future. In many cases, the government may provide compensation for owning agricultural land because farmland provides benefits to both the owner and the government.

From other points of view, farmland provides huge appreciation in the value for the near future. The value of the farmland increases over time, just like the apartments and flats. Thus if you want to invest your money in buying agricultural land, it will give you huge benefits from monetary aspects.

Documents Required for Buying Farmland
If you see an advertisement on farmland for sale in Mysore, you have to provide these documentsfor buying farmland are as follows-
• A land revenue tax receipt
• Soil testing report
• Registration deed
• Village map
• Encumbrance certificate
• Original title deed

Process of Making your Farmland a Profitable Investment

If you want to earn a significant amount from the farmland, you have to follow the following factors such as follows-
• Depending on the location, you can buy farmland. It is essential to select a plot that will provide you huge return in the future. Soil testing isessential to verify the fertility of the soil.
• You can start advertising or blogging about your newly developed farmland. It can help you to gather huge revenue.Farmland for sale in Mysore can provide this type of advertisement on the internet.
• You can start selling the fruits, vegetables, and flowers that grow on the farmland. You can sell these products in the local market or online market.
• It is essential to observe the quality of the agricultural land and remove the weed to maintain the smooth production system.
From the above information, one can understand the usefulness of choosing good farmland in the right place for commercial agricultural purposes.
This entry was posted on December, 17, 2021 at 12 : 51 pm and is filed under Farm Land. You can follow any responses to this entry through the RSS 2.0 feed. You can leave a response from your own site.